Closing the gap between clinical intent and clinical action
It's paramount to making care delivery more efficient and enabling best practices at scale.
Lumeon Conductor™ uses real-time, bi-directional data to calculate the next best action for each patient, and then automates the execution of that action to move the patient forward in their care journey.
This automation eliminates many of the manual and administrative tasks that bog down care teams and gives them back the time for patient care and a more fulfilling use of their skills.
And because these actions are personalized and specific for each individual patient, patients have a better experience, feeling less like a number and more like they're receiving tailor-made care.
Watch the video as Matt Duffy, Chief Product Officer and Stella Deych, Product Manager share how Conductor orchestrates even the most complex care processes and workflows at scale.
Lumeon Conductor™ – built on results and experience
The latest evolution in care orchestration
Lumeon Conductor is a new name for an established platform built on 15+ years of proven, field-tested automation technology. It builds on the core benefits that have always been hallmarks of the Lumeon care orchestration platform, including:
Personalization and automation of manual tasks, processes, and workflows to eliminate waste and alleviate staff burden while improving care team capacity.

Mitigation of financial pressures by creating clinical and operational efficiencies that generate fast ROI and reduce the cost of care delivery.

Realization of improved, repeatable, and more consistent outcomes at enterprise scale.

Improvement of both patient and clinician experiences.

Integration of bi-directional real-time data with the EHR that doesn't just inform on the next best step for the patient, but takes action to propel care forward with minimal manual interaction.
Talk to an expert
Conductor Highlights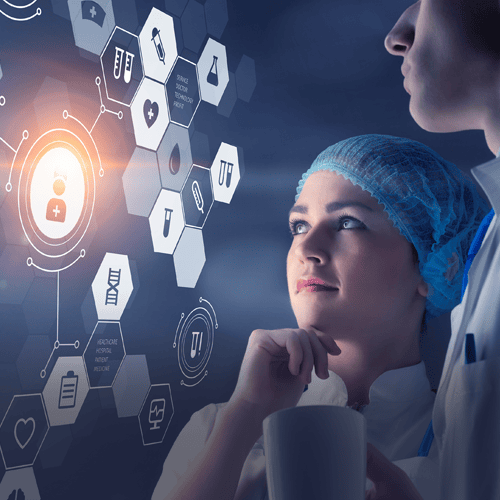 Command Center Orchestration
Automate and track task creation, triage, and completion against best practices.

Make Command Center inputs  actionable.

Boost return on Command Center investments.
Digital Rounding
Identify patient cohorts across ambulatory and inpatient settings.

Enable clinical, multidisciplinary, and patient review.

Surface real-time documentation, action capture, and assignment.
Campaign Builder
Send mass comms in real-time – via text and/or automated voice calls.

Easily configure comms with patient-specific data.

Track patient responses for follow-up and dynamically adapt outreach in real-time.